David Judi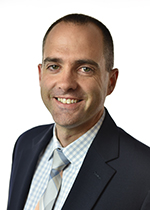 Pacific Northwest National Laboratory
PO Box 999
Richland, WA 99352
Send Email
Biography
Dr. David Judi joined Pacific Northwest National Laboratory in 2015 as a Senior Research Engineer to focus on the development of modeling and simulations tools to understand and quantify infrastructure resilience to extreme events. Dr. Judi received his PhD, MS, and BS in Civil and Environmental Engineering from the University of Utah. Prior to working at PNNL, Dr. Judi worked at Los Alamos National Laboratory for 9 years. Since 2018, Dr. Judi has been the Hydrology Technical Group Manager which consists of approximately 50 research staff with backgrounds in hydrology, civil engineering, mechanical engineering, electrical engineering, material science, and data sciences.
Dr. Judi has over 15 years of experience in developing and applying modeling and simulation tools to quantify response of human systems to extreme hazards, including natural and anthropogenic events. Dr. Judi has primarily focused his research on flood risk where he has become a nationally recognized expert in fast response flood modeling. His flood modeling research has led to the development of one of the premiere fast response flood modeling tools in the U.S., now used routinely to support federal, state, and local emergency response activities during extreme events. These include recent events such as Hurricanes Florence, Harvey, Maria, Irma, and the Oroville Dam Failure. In addition to using the tools for real-time response, Dr. Judi also leads research activities in understanding future flood risk in urban environments under non-stationary climate conditions, which includes changes in extreme precipitation for pluvial and fluvial flooding and intensity of hurricanes driving storm surge. Dr. Judi also leads research in urban water resilience and security, which includes the development of physics-based models, representing dependencies and interdependencies, to understand the consequences of disruption (natural or anthropogenic). Dr. Judi has collaborated with water utilities and emergency planners across the U.S. to quantify water security and develop mitigation plans to enhance resilience.
Dr. Judi works with a variety of federal agencies. Dr. Judi currently leads research with the DHS National Risk Management Center (NRMC) National Infrastructure Simulation and Analysis Center (NISAC), DHS Science and Technology, and DOE Office of Electricity.
Education and Credentials
Ph.D., Civil and Environmental Engineering, 2009
M.S., Civil and Environmental Engineering, 2006
B.S., Civil and Environmental Engineering, 2004
PNNL Publications
2018
Balaguru K., G. Foltz, L. Leung, S.M. Hagos, and D.R. Judi. 2018. "On the use of ocean dynamic temperature for hurricane intensity forecasting." Weather and Forecasting 33, no. 2:411-418. PNNL-SA-129386. doi:10.1175/WAF-D-17-0143.1
Shin S., S. Lee, D.R. Judi, M. Parvania, E. Goharian, T.N. McPherson, and S.J. Burian. 2018. "A Systematic Review of Quantitative Resilience Measures for Water Infrastructure Systems." Water 10, no. 2:Article No. 164. PNNL-SA-132538. doi:10.3390/w10020164
2016
Balaguru K., D.R. Judi, and L. Leung. 2016. "Future hurricane storm surge risk for the U.S. gulf and Florida coasts based on projections of thermodynamic potential intensity." Climatic Change 138, no. 1:99-110. PNNL-SA-114029. doi:10.1007/s10584-016-1728-8